Hosted VoIP, UCaaS, & Telephony
Now more than ever, people want to talk.  Voice and data cabling are a critical component in order to ensure quality communications.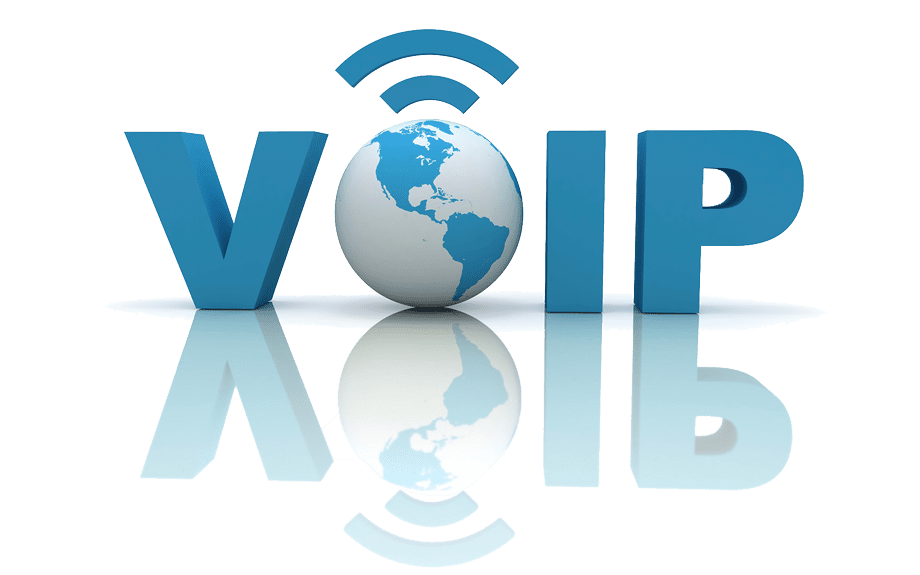 Benefits of Hosted VoIP
First and foremost: COST, RELIABILITY, MOBILITY, EASE OF MANAGEMENT, INTEGRATIONS, FLEXIBILITY, SCALABILITY, PRODUCTIVITY… (Sorry that's eight things we're excited about, not just one!)
A Hosted VoIP system costs much less to set-up than an on-premise PBX (hardware). In many cases, there are no set-up fees for a hosted VoIP system. Hosted VoIP phone systems fall under operational expenditure rather than capital expenditure, making Hosted VoIP systems attractive to businesses.
That all sounds pretty technical, so even though this connection is clear – it might still be hard to understand. Let's break it down to non-tech talk:
You can effortlessly reduce overhead costs while providing stable and reliable communications using Hosted VoIP instead of more traditional platforms or technology. 
Benefits of UCaaS
For modern companies, UCaaS is a more sophisticated approach to quality communications than Hosted VoIP and is often still more affordable than randomly piecing things together. UCaaS incorporates multiple communications needs and technologies into one seamlessly integrated approach for optimum performance and cost.
Want to geek out?
Ok, you asked for it! Here's Gartner's definition of UCaaS for those wanting to take the deep dive:
Unified communications as a service (UCaaS) is a cloud-delivered unified communications model that supports six communications functions:
Enterprise telephony

Meetings (audio/video/web conferencing)

Unified messaging

Instant messaging and presence (personal and team)

Mobility

Communications-enabled business processes
UCaaS infrastructure is owned, operated, maintained, and delivered by the provider. Typical characteristics include multitenancy (including tenant partitions residing on shared UC infrastructure, such as data centers, racks, compute, network, common equipment, and blades) and self-service web portals for provisioning, management, and performance/usage reporting. The provider delivers applications from a common platform and licenses the service for a monthly, recurring subscription charge.
Don't worry – we'll geek out for you, so you don't have to. Contact us for more information regarding communications. Our clients rely on our expertise – and we'd love to know more about how your business can benefit from the right communications technologies.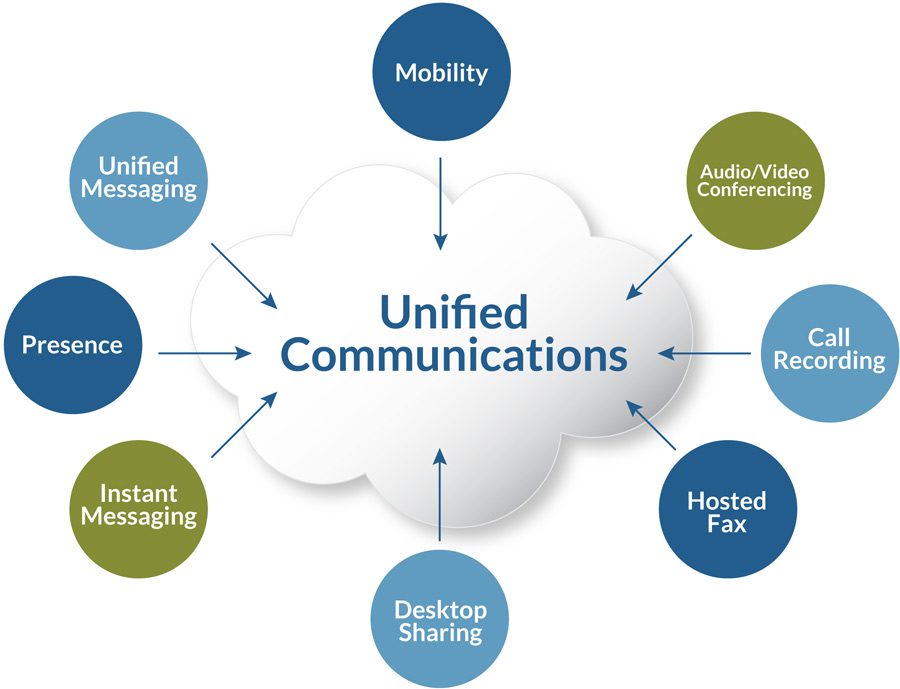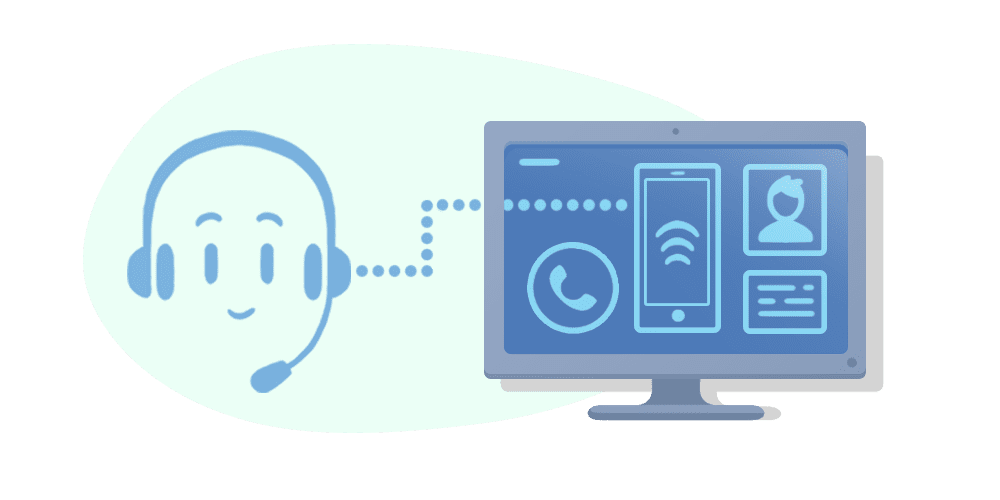 Telephony Solutions
There's a lot more to it than just picking up the phone anymore! Telephony services can now be facilitated by VoIP, UCaaS, and mobile services. Of course – if you'd still prefer to do all your calls using technology from the '80s, we'll blow the dust off our rotary phones and bring them over for you. We aim to please!
Rotary-phone Joking aside, VoIP and UCaaS are how successful businesses manage their communications – they're doing it affordably – and LeafTech IT is driving their success.
Frequently Asked Questions
What is Telephony?
Telephony is the working or use of telephones.
It's just more complicated than it used to be. Telephony used to be a wire/cable connecting to another wire, connecting to another wire, finally connecting two phones. Now, Telephony includes networked systems, mobile, wireless communications, UCaaS, VoIP, and more. But generally speaking – if you're talking about how phones work – you're talking "Telephony."
Can VoIP really make a difference?
Yes.
Depending on the company's telephony architecture, we've seen over 50% savings by switching to Voice Over IP (VoIP). Of course, every company is different – but switching to VoIP could be a significant first step in improving communications while reducing costs.
Is VoIP better than UCaaS?
TOM-ato, tom-ATO.
Depending on your business and communications needs – one flavor may be a better approach than the other. Give us a call to help determine the best method to meet your business's performance and budget needs.
Can LeafTech Help My Business With Contact Center As A Service (CCaaS)?
The answer is YES!
We would love to help your business navigate CCaaS options to streamline your contact center needs.
CCaaS benefits include:
Improved Customer Experience
Improved Call Center Agent Experience
Low Total Cost Of Ownership (TCO)
Highly Scalable, Reliable, And Available
Exceptional Reporting And Analytics
We can help, and we look forward to hearing from you.
Our team knows the ins and outs of IT, it's all we do, and we love what we do. Lucky for you, our team is FRIENDLY and WE CARE about your business and your success. Crazy, right? Try it out – give us a call today for friendly expert IT Services.
Call us at 720-772-3000 or click button below for other contact options.
Click Here to Contact Us